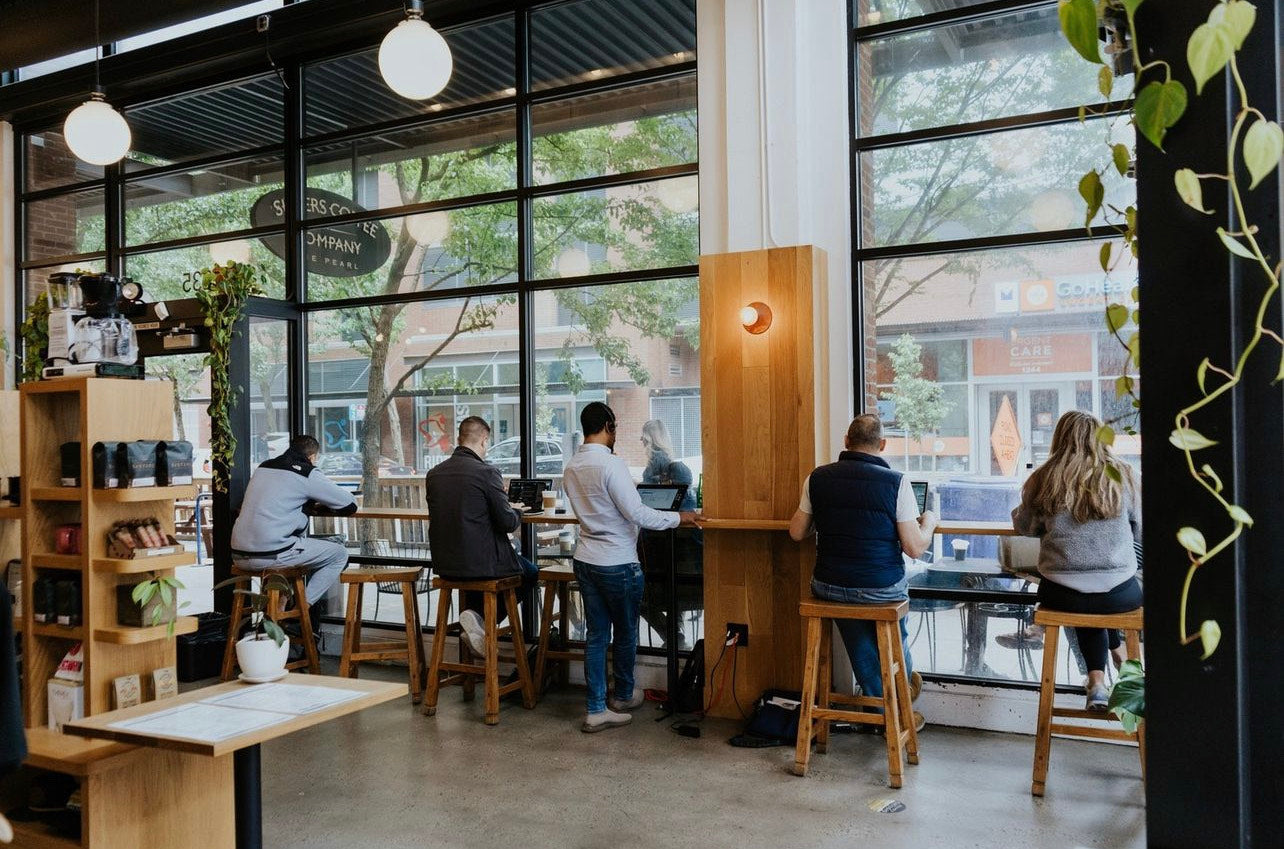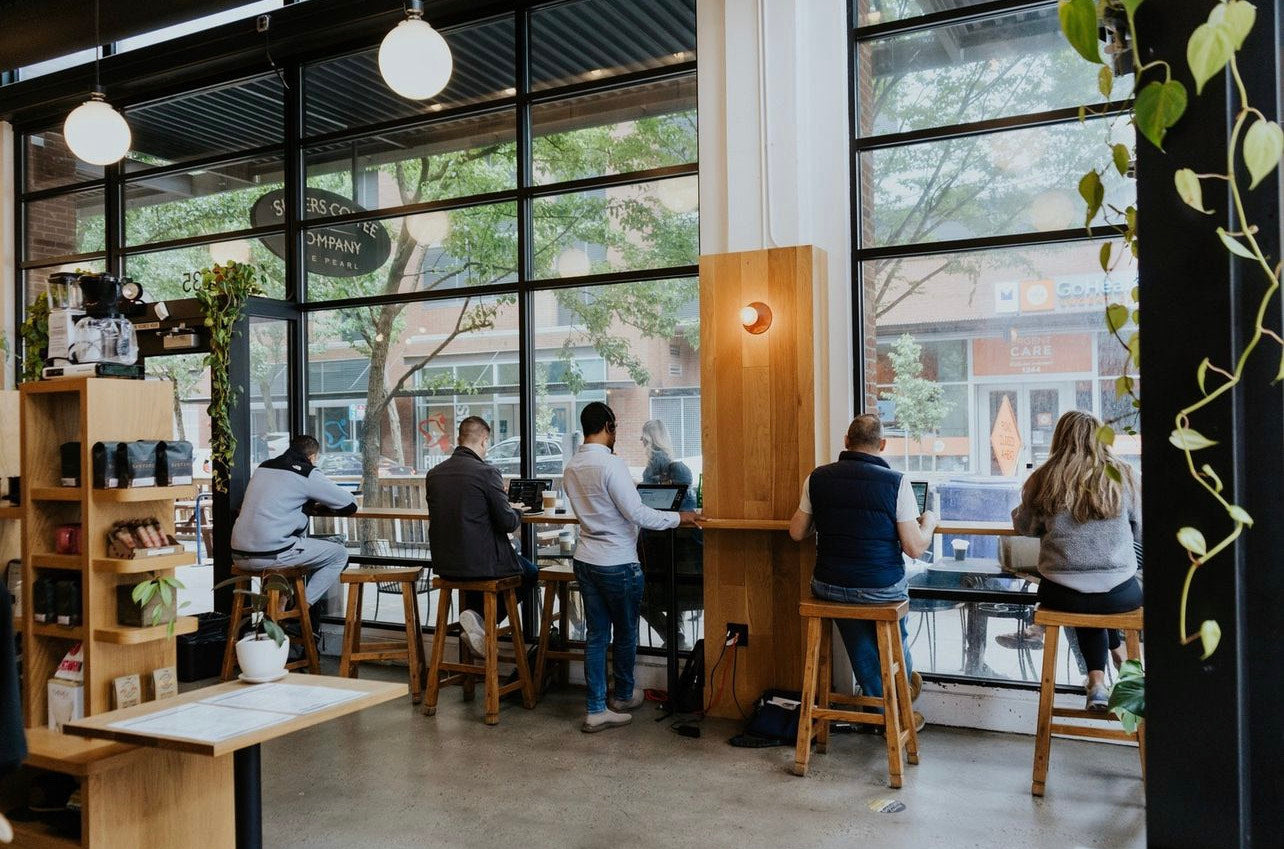 In the Heart of portland
Welcome to Sisters Coffee in The Pearl. We're here to serve our local community with coffee, food and pastries with the utmost care and concern for our collective wellness, health and safety. We have indoor seating available, as well as take out with outdoor seating.
Formerly occupied by warehouses and railroad classification yards, Now noted for its art galleries and upscale eateries.
Pearl District Portland
Whether you're looking for a place to work, wanting to cozy up with a cup of coffee and a good book or meeting up with a friend, the Pearl Cafe is modern, clean and relaxing.
★★★★★

Quite possibly the friendliest team on the planet. Excellent cold brew and a tasty bagel toasted juuust right. Well worth the 18 minute walk passed several other coffee shops to get there.

Nancy C.

Newark, DE.
★★★★★

The best coffee and staff! Everyone is so friendly and you can tell that they are passionate about the coffee. The breakfast options are wonderful, and the berry scone is crave-worthy.

Rebecca D.

Portland, OR
★★★★★

Love love LOVE this place. Amazing breakfast sandwhiches (get the South Sister!) and incredible coffee. Have yet to be disappointed here, My favorites include: South Sister Sandwhich, Latte, Americano and the cream cheese coffee cake muffin! Great spot. Perfect Oregon vibe.

Allison M.

Portland, OR
★★★★★

The coffee is consistently good and I am over the moon that there are GEM vegan/gluten free treats! Sisters has become my go-to for "let's meet for coffee" work dates.

C B.

Portland, OR
★★★★★

Sister's Chai Latte is awesome. It's really great, topped with some sort of spiced salt I can't quite place but adore. They've got a great space in the Pearl district, so much natural light makes it a great place to order "for here," kill some time with a good book.

Katie K.

Portland, OR